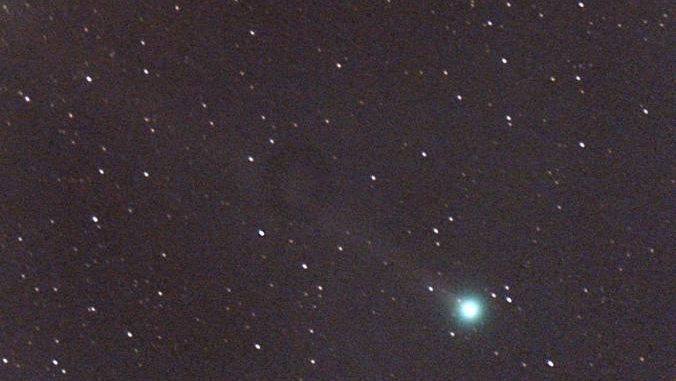 Could this be third time lucky? After the disappointments of comet's SWAN and ATLAS, a new kid on the block as arrived. Comet NEOWISE (designated C/2020 F3 NEOWISE) was discovered on 27 March, 2020 by NASA's Wide-field Infrared Survey Explorer telescope.
At the time of writing (mid-June, 2020) , the comet was at visual magnitude 7.0. The above image was taken by Michael Mattiazzo on 10th June from Swan Hill, Australia while the comet was still quite close to the sun.
It's predicted that this comet could dramatically increase in brightness as the icy rock flirts with the Sun in July. Perihelion is on July 3, 2020 where the comet could reach 2nd or 3rd magnitude (well within the realm of naked eye visibility).
[UPDATE July, 2020] Comet NEOWISE has brightened to magnitude 1 taking it easily in to the realms of naked eye visibility. However, the comet remains deep in the twilight morning glow having recently passed Perihelion. C/2020 F3 is now certainly one to watch as it slowly heads north out of twilight through the constellations of Auriga, Lynx and Ursa Major through July; ideally placed for northern hemisphere observation.
Many amateur astronomers would been forgiven for feeling a bit skeptical about the forecasts; given that two previous comets had very similar forecasts then fizzled out once they got too close to the Sun. Some in the field are saying this one might just put on a better show and it appears to be following that path. This comes off the light curve of Comet Neowise which shows more promise than the light curves of the other two comets.
SOHO had a front-row seat for Comet NEOWISE
On 22nd June, Comet NEOWISE entered the field of view of the Solar and Heliospheric Observatory's C3 coronagraph. This allowed us all to watch the comet online regardless of its fate. Below is an image showing the comet pass through the camera's field of view between 22-27 June, 2020.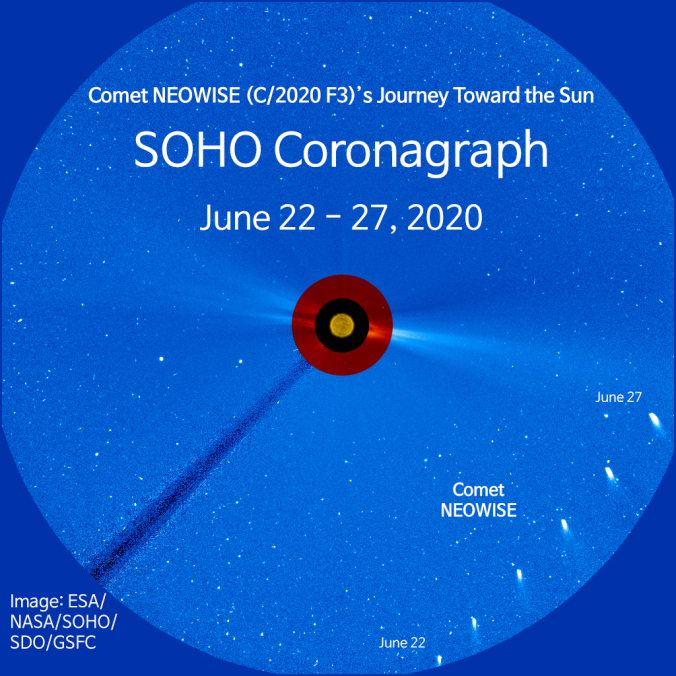 Comet C/2020 F3 (NEOWISE) Star Finder Charts
Looking northwest after sunset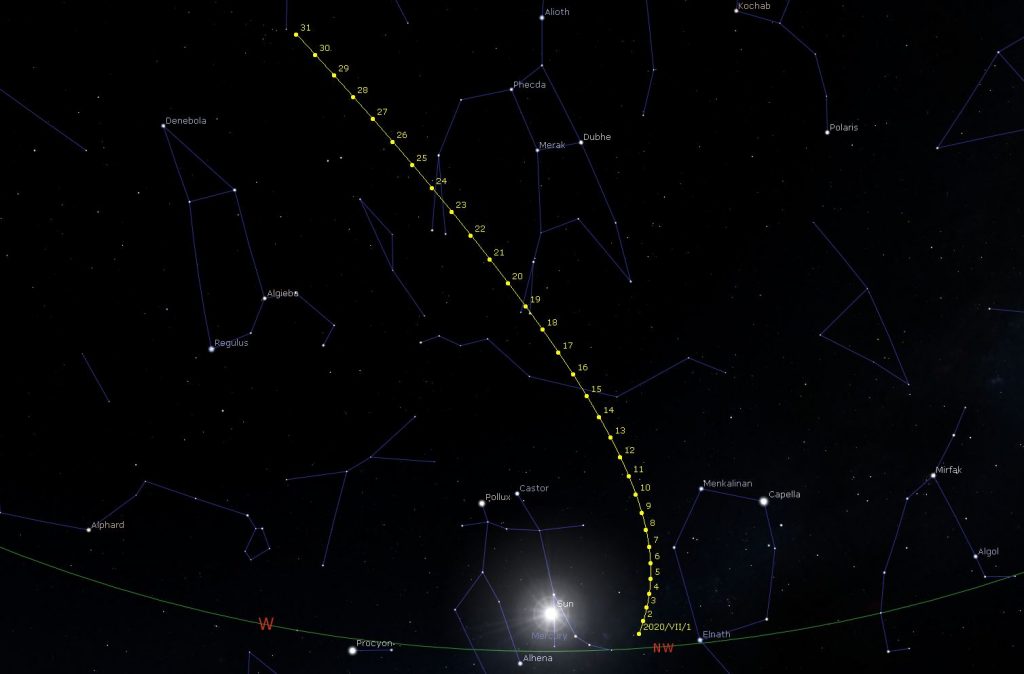 Looking northeast before sunrise