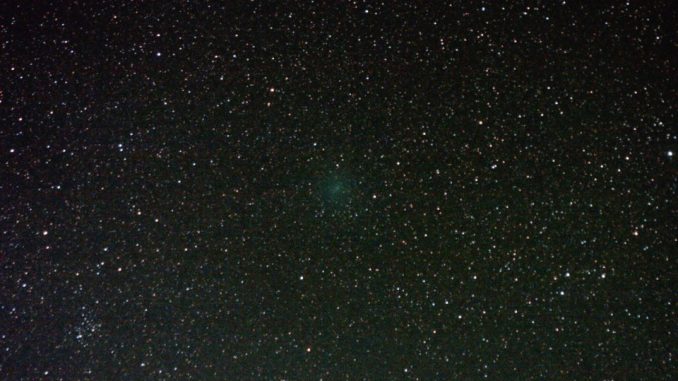 With the re-emergence of Comet 45P/Honda-Mrkos-Pajdusakova from conjunction this month, it seems to have lost its mojo. With a visual brightness of magnitude 8, the comet is dimmer than predicted. Moreover, it seems to have lost its majestic tail when compared to images before conjunction.
The above image was taken by the founder of CometWatch.co.uk, Matthew Cook. The image comprises of two 90 second exposures taken with a DSLR camera and 70-800mm lens @ 200mm. 180 seconds of exposure would normally show off the comet and tail quite well if it was brighter than magnitude 7 as expected.
Closest approach to Earth occurs on 11th February and there was some expectation for this short period comet in 2017. It seems that this regular visitor will remain outside the reaches of naked eye visibility this time around. As with all comets however, nothing is certain. Comet 45P is still 'one to watch' leading up to this weekend.